Entries in political thriller (1)
Saturday, May 19, 2012 at 8:23PM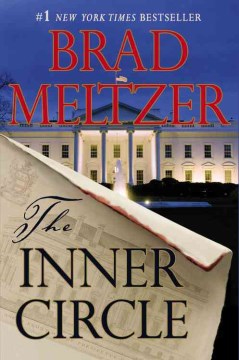 from NoveList PlusMeltzer, B. (2011). The inner circle. New York: Grand Central Pub.
ISBN: 9780446577892
Rating: 4Q3P
Readers' Annotation: Beecher is thrust into the middle of a secret society with roots from the time of the first U.S. President.
Summary: Beecher, a young archivist, at the National Archives in Washington, D.C. helps his childhood crush find information about her father. When Beecher shows her into a room where the current President of the United States views items from the archives, they discover a secret book stashed under the chair where the President usually sits. This small discovery sets in motion events out of Beecher's control. He doesn't know who to trust and his life depends on trusting the right people.
Evaluation: Readers of Dan Brown and John Grisham will appreciate Brad Meltzer's intricately plotted stories. Meltzer is a master at keeping you guessing who the real villian is. The Inner Circle is plot driven with a few key characters and a few supporting ones. Meltzer makes it easy for readers to keep the characters strait. He is able to keep the story moving with out getting too bogged down in the details behind the secret societies.
Genre:
Suspense - Political Thriller
Mystery
Other Books by Brad Meltzer
The Tenth Justice

Dead Even
The First Counsel
The Millionares
The Zero Game
Identity Crisis
The Book of Fate
The Book of Lies
Becky
|
Post a Comment
|
in
sjsu220
tagged
Washington D.C.,
mystery,
political thriller,
suspense